Toothbrushing is an important activity of daily living skill that helps to keep our teeth clean and healthy. There may be several reasons why a child may have a difficult time during toothbrushing. One reason why toothbrushing may be challenging is if a child has sensory defensiveness or sensitivity.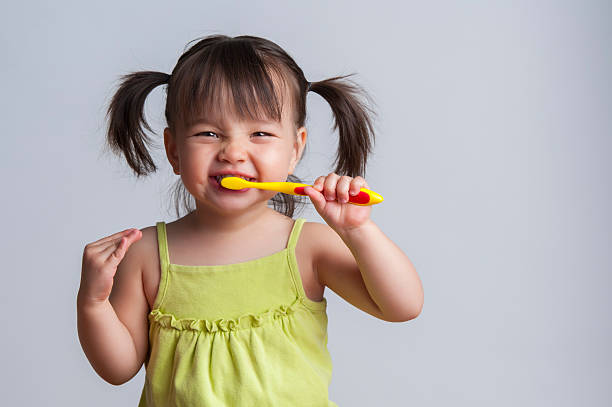 There are some strategies that can be incorporated before starting a child's personal hygiene routine to increase success during toothbrushing.
A strategy to use with children who have sensory sensitivities is to have them perform activities that provide proprioceptive input and deep pressure. These activities include:
Weightbearing activities (Push-ups, crawling through tunnel)
Animal walks (bear walk, crab walk, etc.)
Wheelbarrow walking
Carrying or pushing heavy objects (Carrying blocks or books, pushing toy cart etc.)
Jumping on trampoline
Stress ball squeezes
Kneading and rolling play dough
Crashing into pillows or crash pad
Bouncing on exercise ball
Going into ball pit
Another tool that can be used is vibration. Vibration can help to decrease oral defensiveness. It can aid in normalizing sensation within the mouth. To desensitize the face, vibration can gradually be applied to cheeks, lips and then inside mouth on gums and tongue. It is also helpful to massage from the jaw down to the chin, as well as above and below lip area. Placing a mirror in front of the child during this task provides a visual and can improve sensory awareness.
Vibration can be provided by: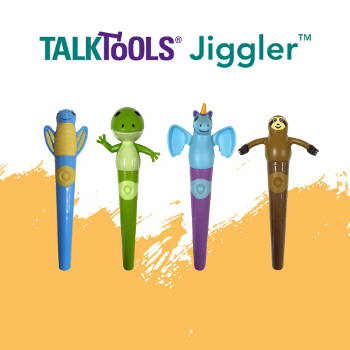 Other strategies:
Gradually increase time that toothbrush or vibrating tool is in mouth (Start with a few seconds and then work your way up to a minute)
Model steps of grooming task to increase child's comfort
Prior to toothbrushing, provide deep pressure massage to arms and legs
Try unflavored or different flavors of toothpaste to find one your child prefers
Provide child with visual schedule of what to expect during toothbrushing routine
Praise child along the way for taking steps towards successful toothbrushing!